Creating powerful relationships that will transform Europe into a software superpower
The Boardwave network is a powerful community of Founders, CEOs, Chairs, Independent NEDs & their Investors from across Europe, representing companies at every stage of development. We provide easy access to relevant skills, knowledge, experience, mentorship, guidance and advice, in the belief that together this powerful group can help each other build stronger businesses and together shape the long-term future of the sector.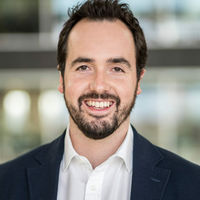 Successful collaboration begins with strong connections
Manage all your connection requests, status updates and upcoming events in one place.
Boardwave Advisor Connect
Coming soon! Browse and search the Partner & Advisor Directory for recommended advisory help and guidance
The Boardwave team are always happy to help curate new connections with you. Contact us by email, or WhatsApp to get started
Have you got a urgent issue that you'd like help and advice with now? Connect with another Member based on their expertise & experience
Looking for a mentor who could be a guide on your leadership journey? Find & connect with Boardwave Mentor with experience relevant to you
See Members going to the same event as you. Connect before you go and agree to meet at the event you're both attending. Or connect in follow-up afterwards.
Share and solve your business challenges with Boardwave Breakouts
Groups of 6-8 like-minded CEOs & Founders meet for four hours, in these self-directed, professionally moderated, private sessions. Group members together candidly discuss and overcome their shared business and leadership challenges and build a trusted "inner circle" of fellow leaders that they can rely on for years to come.

Scaling a team for future growth

Attracting talent and retaining your people
Preparing for your next investment

Managing in a challenging economy
M&A: Guiding principles for your success
Diversity in an industry that lacks diversity
Because the best collaboration often happens in person
Come together, face-to-face, with other European software leaders, at one of our physical events. These include industry networking forums, issue-lead workshops, or dinner & breakfast debates. Collaborate with peers around common business concerns, relevant to you,
Attend one of our Member only networking events to forge new connections and develop existing relationships.
Come together, build new relationships and discuss issues of importance at regular Boardwave Debates over breakfast or dinner, at a world-class venue
Our new Partner-led Workshops cover a range of topics chosen by Members and led by experts in their field.
Join an exclusive, Breakout group to gain access to the expertise and experience of other peers, leading to transformative change for you and your business.
Discover the who's who of the European software sector
Boardwave Patrons are Europe's most experienced and respected software leaders. People that have spent their careers building successful businesses. Their collective experience has defined the European software industry that we have today.
A collection of the most respected software leaders who have shaped and defined our industry
(click their photo here to see more detail about each one)
The next generation of exceptional leaders who have the potential to evolve the European software sector and define its long-term future.